Gestión Teórica Patrimonial: Dinámica
Mazabi's overall strategy can be highlighted in the sequence below.
Wealth management should be dynamic and, at various points in the cycle, external may be required.

Service Offer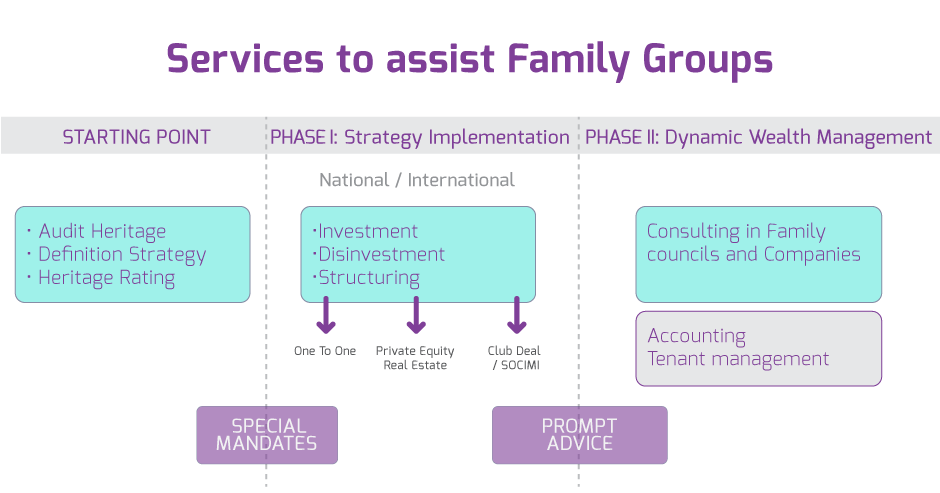 Proposals
Proposals are drafted to meet the family defined strategy and management. They need to be dynamic.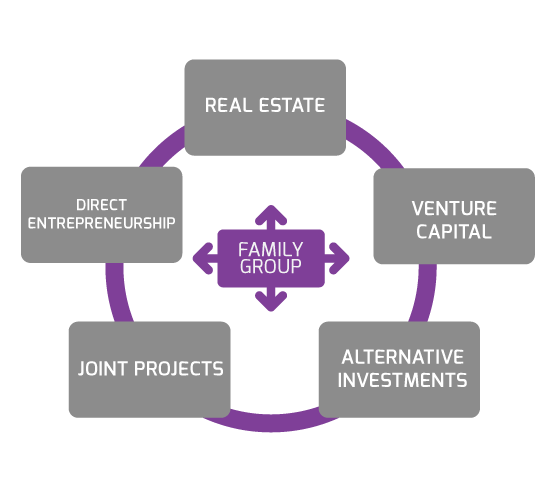 Encompasses investments / disinvestments:
Asset turnover policies

Wealth and corporate restructuring

Financing

Management changes

Portfolio Composition

Type of assets…

Configuration of the family wealth in order to secure:
Efficient management

Cash flow generation

Financial Coverage

Minimise fiscal costs and maximise optimisation
Joint Projects
Wealth management advice is characterized by "open architecture", placing focus on the overall portfolio or the requirements of the Family Group.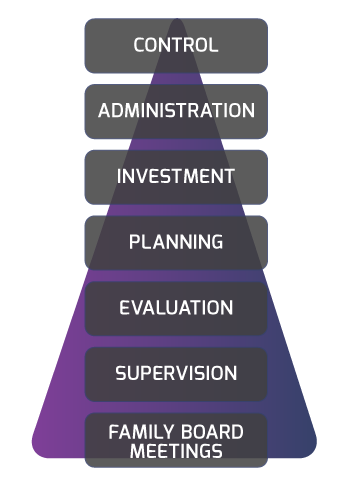 Control and Follow-up of the wealth restructuring process.

Management and Administration of family companies and joint projects.

Investment Process: purchase and sale of assets, management of investments, adaptation of the strategic plan in accordance with the evolution of the market. Research and selection of optimal financial alternatives at each moment and for each investment.

Legal, accounting, mercantile and fiscal advice on both national and international levels.

Technical: Evaluations and appraisals of real-estate, financial and corporate assets. Real-estate and financial arbitration processes in relation to family and/or institutional groups

Evaluation and Supervision of financial managers.
Participation in family and company Board Meetings as independent experts.