We manage your assets as if they were ours
-We look after the preservation of wealth professionally and efficiently-
We participate in every phase of the investment and management projects
These projects are conservative investments with a controlled risk return.
We set up family assets to ensure cash flows and dynamic monitoring seeking maximum optimization.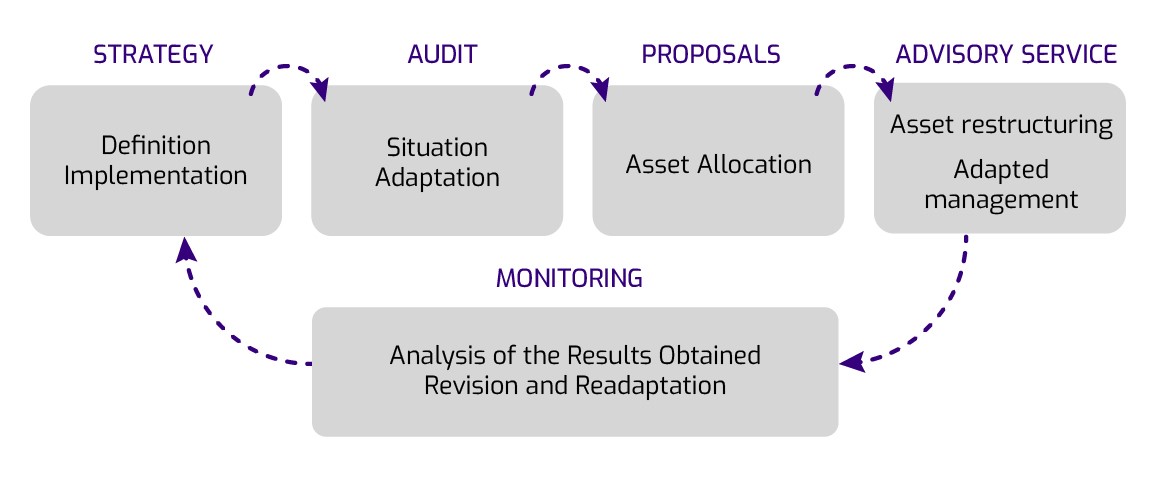 We analyze more than 10 billion Euros every year in the search for attractive returns
that enables us to duplicate resources
One to One Projects

Targeted to satisfy the needs of Family Offices, we can provide you with advisory and management services at any stage of the project.
STARTING POINT
· Real estate audit
· Strategic plan
· Asset valuation
PHASE I: STRATEGY IMPLEMENTATION
Nacional/internacional
· Investment
· Diversification
· Structuring: One to one, Private Equity Real Estate & Club Deal/SOCIMI
PHASE II: DYNAMIC REAL ESTATE MANAGEMENT
· Advisory services in family and business councils
· Accounting
· Tenants' management
SPV Projects

We promote real estate investment opportunities in which more than one investor participates. The phases of this type of operations are similar to those described in the One to One services:
STARTING POINT
· Search for opportunities
· Strategic approach
PHASE I: ACQUISITION
· Investment proposal
· Acquisition of the property
· Property management
·
PHASE II: SALE
· Sale of the property after achieving the objectives
· Return of the amounts contributed and the earnings obtained
·